&nbsp Information, Environment, Organizations & Genealogy&nbsp


U.S. Census information on New Mexico

New Mexico's Blue Book On-Line

Wheels Museum has information on the Santa Fe Railroad in NM

Cerro Grande Report Prescribed Fire Investigation

Navajo - Churro Sheep

Horse Talk - New Mexico Horse Directory

New Mexico Listed and Sensitive Species Lists

NM Rare Plants

Rio Grande Nature Center.

Rio Grande Zoo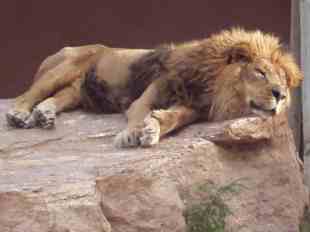 Albuquerque Biological Park

Sangre de Cristo Audubon Society

Southwestern New Mexico Audubon Society

Nature Conservancy in New Mexico.

Bosque del Apache National Wildlife Refuge

Chihuahuan Desert Wildlife Rescue

Wildlife West Nature Park

Wildlife Rescue of NM

Geology of the Jemez Mts., Road Geology of selected sections in the Pajarito Plateau and the Jemez Mountains, North Central New Mexico - PDF file, Geology by Lightplane of the Rio Grande, Jemez Mountains, San Juan Basin & Shiprock and Bandelier Geology

Albuquerque's Environmental Story.

CEMRC - Carlsbad Environmental Monitoring & Research Center

A high-erosion basin: the Rio Puerco of New Mexico

New Mexico Solar Energy Association

Xeriscape Council of New Mexico

Rio Grande Chapter - The Sierra Club

New Mexico Climate Center. Links and Historical Information

Langmuir Laboratory - Atmospheric research laboratory

The Southwest Area Wild land Fire Operations

N.M.'s Fractal foundation

NM Linux User Groups.

Santa Fe Institute is non-profit, multidisciplinary research and education center.

New Mexico Chess Organization

WRRI - New Mexico Water Resources Research Institute

New México Rural Water Association

LANL Los Alamos National Laboratory and Sandia National Labs.

Apache Point Observatory

National Solar Observatory at Sacramento Peak, NM

New Mexico Skies Amateur Astronomy Guest Observatory at Cloudcroft, NM

The National Radio Astronomy Observatory - Home of the Very Large Array

The Albuquerque Astronomical Society

THe Institute ofMeteoritic

Aerial Archaeology Newsletter.

Roads to the Past: Fifty Years of Highway Archaeology in New México

The Monastery of Christ in the Desert

NM Route 66 Association

NM Coalition for Literacy

Albuquerque's Inter nation Airport, &nbsp The Sunport

Albuquerque Rocket Society

International UFO Museum & Research Center

Concern Citizens for Nuclear Safety.

Roadrunner Naturists Organization

NM Recycling Coalition

New Mexico's Common Bond

NM Search & Rescue Resources

NMPIRG: The New Mexico Public Interest Research Group

NM Sex Offender Webpage

Joy Junction Emergency Homeless shelter in ABQ




New MéxicoWild Horse Project

People's Anti-Cruelty Association of New Mexico/Abq Animal Rescue



Adopt Me!

If you don't live in Albuquerque, try finding a pet at either Pet Harbor or Petfinder.




NM Animal Humane Association

Animal Protection of New Mexico

Albuquerque Cat Action Team Albuquerque and New Mexico's first no-kill organization dedicated to enhancing the lives of stray, orphaned, abused and neglected cats.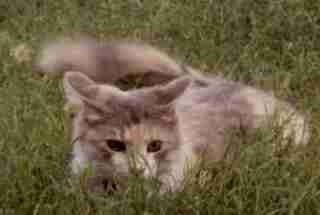 I've expanded and
MOVED
my New Mexico Genealogy Links!








Photos taken by Nancy Lòpez

If you found this page by search without the entire menu, click here