Nancy married James Swetnam, son of Fred Swetnam and Grace Thompson, on 25 Jul 1998 in Jemez Springs, New Mexico. (James Swetnam was born on 6 Dec 1950 in Colorado Spings, Colorado.)

Noted events in their marriage were:
• Web Reference: Visit my wedding that took place in the Jemez Mission Ruins.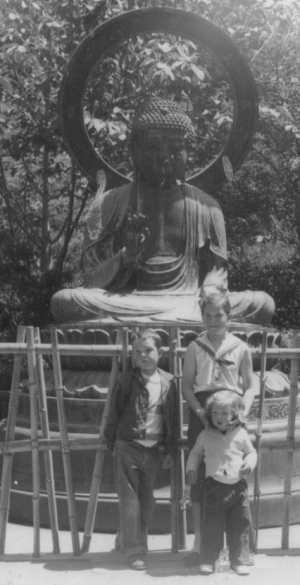 My brother David, sister Marcia and me.