Emma Doddescombe
Born: Abt 1370, Doddiscombsleigh, Devonshire, England
Marriage: John Pollard 1199
Died: 1430, Devonshire, England about age 60
Buried: 1430, St. Michael's Church, Horwood, Devon, England

Noted events in her life were:
• Background Information. 1199
Thomasina married Richard Pollard, the son of John Pollard and Emma Doddescombe. Emma is given as the daughter of Sir John Doddescombe.

~Visitations of the County of Devon, Comprising the Heralds Visitations of 1531, 1564 and 1620, p. 597
• Grave.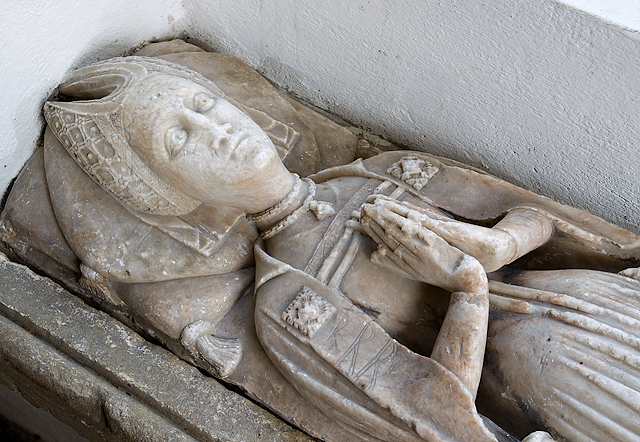 Lady Emma Doddescombe Pollard




Effigy of Emma
Emma married John Pollard, son of Joel Pollard and Unknown.1191 (John Pollard was born in Way, Devonshire, England, died in Devonshire, England and was buried in St. Michael's Church, Horwood, Devon, England.)