Guillaume de Braose 1st Lord of Bramber
Born: Abt 1049, Brieuze Castle, Falaise, Calvados, France
Died: 1093-1096, Bramber, Sussex, England about age 44

Another name for Guillaume was Guillaume de Brieuze.

General Notes:
~ Colin's Peerage of England, Vol. IV, p. 46, Philip de Breos was grandson and heir of William de Breos, Lord of Breos in Normandy, and of Bramber, Sussex, who married Agnes, daughter to Waldron, Earl of St. Clare. 927

Noted events in his life were:
• Web Reference: Charles Cawley's Medieval Lands, Guillaume de Briouse.
"…Willielmus de Brai, Bernardus de Novomercato" witnessed the charter dated to (circa 1070) under which William King of England donated property to Battle abbey [Dugdale Monasticon IV, Battle Abbey, Sussex, IX, p. 244]. A charter dated 1073 recorded the donation by "Braiosa Willelmus" to St Nicholas of Bramber, confirmed by "Phylippo filio eius" [Marchegay, P. 'Les prieurés anglais de Saint-Florent près Saumur', Bibliothèque de l'Ecole des Chartes (1879) Tome XL, 3, p. 165]. "Willielmus de Braiosa" founded Sele Priory, with the consent of "Philippo filio meo unigenito", by charter dated 30 Jan (circa 1075), later confirmed by "Philippi concessit uxor eius Aanor et Willielmus filius suus" by charter dated 5 Jan (no year given) [Dugdale Monasticon IV, Sele, Kent, I, p. 668]. The Chronicle of Battle Abbey records that "Willelmus cognomento de Braiosa" donated property to Battle abbey, later confirmed by "Philippus de Braiosa, coram patre suo Willelmo prædicto" [Chronicon Monasterii de Bello (London, 1846), pp. 35-6].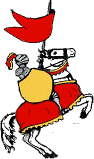 • Normand Conquest. 171
William is recorded in lists of those present at the Battle of Hastings. He fought along side William the Conqueror in the campaigns in Britain, Normandy and Maine. He became the first Lord of Bramer by 1073 and built Bramber Castle.
• Background Information. 737
William de Braose came to England with William the Conqueror. At the time of the Domesday survey, he hald estates in the counties of the Bers, Wits, Surrey, Dorset and Sussex. He was succeeded by his son Phillip de Braose, whose son, William sucdeeded Phillip.

~Burke's A Genealogical History of the Dormant, Abeyant, Forfeited, and Extinct Peerages, p. 72
• Background Information. 722
William de Braose, a campanion of William the Conqueror, and his second wife, Agnes, daughter of Waldron de St. Clare, were parents of Pillip de Braose. William was described as lord of the honor of Braose, or Brieuze, a castle situated within two leagues of Falaise in the department of Calvados.

~The Medieval English Ancestors of Certain Americans, p. 39
Guillaume married Agnès de St. Clare, daughter of Waldron de St. Clare and Unknown 722.,927