John Cooke

Noted events in his life were:
• Background Information. 573
John Cooke came to Plymouth with his father on the Mayflower. His extreme youth is emphasized by a passage in the early records, which states that "he was lead ashore by his father's hand."

John married Sarah Warren, daughter of Richard Warren and Elizabeth Walker. He and Sarah lived for a number of years in the section of Plymouth known as Rocky Nook. He volunteered to serve in the Pequot war on 7 Jun 1737 on a condition that his family be provided and cared for in his absence. He was a member of the Plymouth Military Company in 1643, and a representative of Plymouth in the General Assembly of Massachusetts Bay Colony ins 1638/9, 1641-1644, 1647, and 1653-1656.

He was made a deacon of the Plymouth Church, but he raised disagreement with the pastor, Reverend John Raynor on theological issues, and others of the colony with reference to the persecution of the Quakers. He moved to and was one of the first purchasers of land there.

In Dartmouth, he was a selectman in 1772, 1672-1673, 1675, and 1679-1683. He also represented Dartmouth in 1666-1669, 1673-1675, 1670-1682, and in 1686 in the General Assembly.

He was one of the company that built "the first vessel of the colony, the forty- ton leviathan of the deep, the pride and delight of Plymouth." He also was interested in the first ferry that plied between Dartmouth and Rhode Island.

Around the time John settled in Dartmouth, he openly advocated the principles set forth by Roger Williams and Obadiah Holmes. He was for many years a minister in the Baptist denomination. He died at Dartmouth 23 Nov 1695 as the last male survivor of the Mayflower. He was buried in Oxford, and his will was executed 9 Nov 1694. It was recorded in the Bristol County Register of Probate Office, Vol. 1, page 139.

Biographical Notes and Genealogical Tables Giving Line of Descent of Jonathan J. Rogers and Other Descendants of Ezra Earll and Mary Sabin From the Mayflower Pilgrims Francis Cooke and Richard Warren, pp. 7-8
• Burial Site.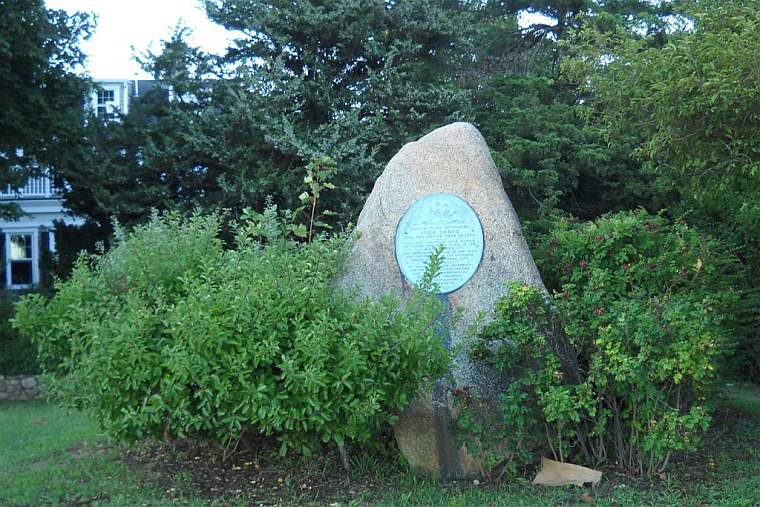 Cooke Memorial Park, Fairhaven, Bristol County, Massachusetts, USA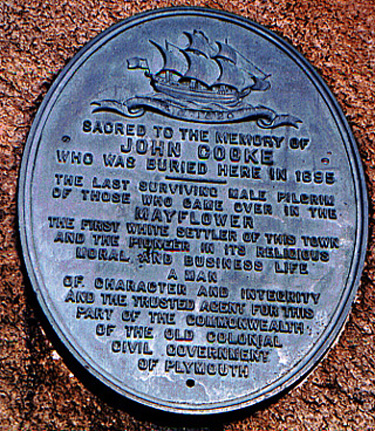 John married Sarah Warren, daughter of Richard Warren and Elizabeth Walker, on 28 Mar 1634 in Plymouth Colony, Massachusetts, British American Colonies.573 (Sarah Warren was born about 1614 in England, died in Dartmouth, Massachusetts and was buried in Plymouth Colony, Massachusetts, British American Colonies.)